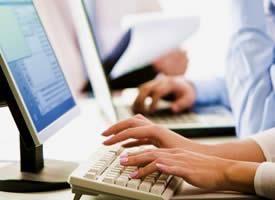 Welcome to the computer training website of Comp-U-Train Microsoft Office training and computer repair services, which is based in Craigavon, Fourways, Gauteng, South Africa!
If you are looking for professional computer training in South Africa then you have come to the right place!
Experience has taught all of us over the years, that two important life lessons, are  to never ask friends or relatives  to teach you how to drive, or how to operate a computer. You should always hire a patient professional to teach you!
Comp-U-Train is the home office I.C.T. (Information Communications Technology) Microsoft Office computer training business of Jackie and Andy Thomas.
Jackie is a M.C.T. (Microsoft Certified Trainer) and Andy is a M.C.D.S.T. (Microsoft Certified Desktop Support Technician). Together they offer a one-stop computer service shop. Jackie and Andy can help you with all of your technology needs including the setting up and use of Smartphones; Tablets; Cell phones; Networking; Printers; Modems; Routers and the installation of Programmes (Apps)!
Jackie offers a wide range of exciting, focussed, Microsoft Office computer training courses; conducted in the comfort of your home or office. Her other courses cover the gamut of topics such as the different parts of a computer and how to use your computer; use of the Internet including the exciting new world of Social Networking and Media websites such as Facebook; Twitter; YouTube; Skype and WhatsApp!
Microsoft Office is a suite of programmes a.k.a. applications (Apps) which includes Word; Excel; PowerPoint and Outlook. Jackie offers Microsoft certified training across the whole suite of Microsoft Office interrelated desktop applications. Jackie can train you how to use Microsoft Office on your P.C., Apple Mac computer, or your Tablet!
Jackie can also teach you how to use the wonderful public transport Apps such as Taxify and Uber. Comp-U-Train will even help you get started with free vouchers towards your first ride with Taxify or Uber!
Whether you are a home user; a S.O.H.O. (Small Office Home Office); S.M.B. (Small Medium Business); S.M.E. (Small Medium Enterprise) or a Corporation, Comp-U-Train can provide the bespoke computer training that is required. Jackie can teach up to a maximum of 10 people at your place of business; or two people at her home office.
The personalised training offered by Comp-U-Train, aims to increase a P.C. (Personal Computer) user's ability by way of  a flexible and easily understood training format. This is achieved by only teaching small groups and through customised, one-on-one private individual training. Jackie teaches from the beginner to advanced levels.
At Comp-U-Train, we strive to ensure that every person attending our training, is instilled with the necessary knowledge required to achieve their highest potential, as they grow to become more confident and more competent in their own computer skills and techniques. Learning to use a computer is a journey and should be relished rather than rushed. Jackie will help you to succeed, exceed and Excel (pun intended). After Jackie's training, you too, will feel empowered!
You are never too young or too old to upskill. During the training we will keep you engaged and offer you valuable feedback. If you are self-taught we can help fill in any knowledge gaps. Through our refresher training course, we can help reinforce previously acquired knowledge and skills. Are you and your staff battling to keep up with technology? Comp-U-Train has the answer to all of your computer questions!
There are literally thousands of P.C. users who just "get by" but whom, in reality, could be considerably more productive and efficient if their computer knowledge was enhanced. The training offered by Comp-U-Train aims to increase a P.C. user's skill through the use of proven tips, hints and explanations in a flexible and easily understood format. We have a reputation for professionalism at highly competitive rates. We teach you at your pace rather than at ours!
Do you need to learn how to do Internet Banking, or pay your levy and other bills online, because your bank is not processing transactions by cheque anymore? Well then, you have come to the right place as Comp-U-Train is very proud to announce a new training package called "Internet Banking and e-Commerce". Jackie will teach you how to do Internet Banking safely, so that you can avoid all of the common pitfalls.
"e-Commerce" is an abbreviation of Electronic Commerce and refers to doing online shopping. Jackie will open your eyes to a new and exciting world, where the retail therapy possiblities are endless and you can shop-'til-you-drop and pay your bills; all from the comfort of your home! Did you know that many supermarkets and pharmacies now offer online shopping? Jackie can teach you how to avail yourself of this wonderful opportunity. You no longer have to go out shopping as they will now deliver to you!
There are two cellphone App payment systems which are becoming ubiquitous in South Africa. These are  Zapper and SnapScan. Jackie will teach you how to avail yourself of this convenient payment method. These very clever cashless payment systems can be seen at not only restaurants but public markets. You simply scan the vendor's QR code to make payment.
There is a common unfortunate situation, which exists in many marriages, where the job of handling the personal home finances is left up to one spouse. Let Jackie empower you by teaching you how to conduct "Online Banking". Jackie has had many clients, where the spouse has sadly passed away and the remaining spouse is suddenly left to deal with the household financial matters. Don't be one of those people left floundering, because you now have to deal with the family Internet Banking!
Comp-U-Train will show you how to make technology work for you, leaving you feeling empowered. Using your computer and the Internet are nothing to be scared about. We will make your computer your friend. Do you have a Computer, Laptop, Tablet or Smartphone but don't know how to use it properly? Are you too scared to ask? If so, then Comp-U-Train can help restore your confidence!
If you are over the age of 60, ask about special "Pensioner Package" rates and customised courses!
Please kindly note that Comp-U-Train's working hours are from Monday to Friday 9am to 5pm (except holidays). After hours private training is available for R600 per hour or part thereof.
Our non-Corporate rates include free travel within a 20km radius from our home office in Craigavon. Additional travelling distance is charged at R5 per km.
Comp-U-Train can provide Internet access during the course of the training for R100 per hour or part thereof.
Don't ponder any longer. What are you waiting for? Take the first step to a brighter future. You are never too old or too young to learn something new. Jackie will not swamp or overload you with unnecessary information. Jackie puts the "fun" in fundamentals and the chic in geek!
For more information about Comp-U-Train's bespoke computer training or computer repair services, please contact Jackie and Andy Thomas at:
Cell number: 078 017 6045
Email: